Hutchinson
Maple Products
Located in the beautiful Annapolis Valley of Nova Scotia, Hutchinson Maple Products is one of Canada's premier, family-owned Maple Syrup producers. With over 750 acres and more than 60,000 taps we produce more than 75,000 litres of maple syrup every year.
At PURE, we're obsessed with maple syrup. In fact, we love it so much we wanted to be able to use it in every meal. So we teamed up with a professional chef and headed into the kitchen to do some experimenting. We infused maple syrup with lemongrass and chipotle, ginger and star anise, and lavender, too. We were blown away by the results – and we think you'll agree that PURE takes maple syrup to a whole new level.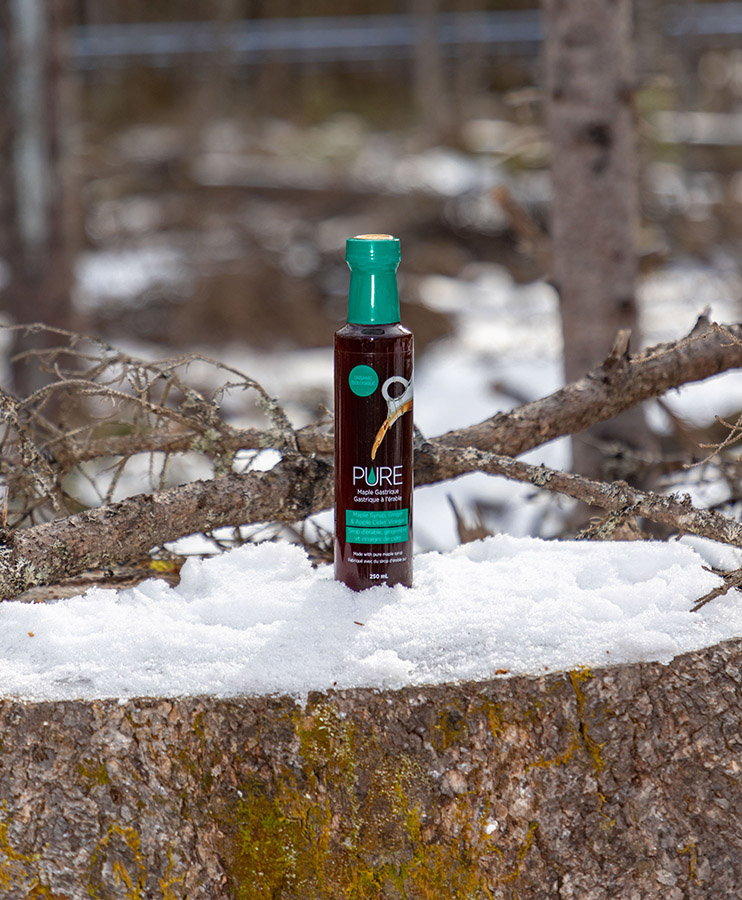 PURE is great for pancakes and waffles, but now we're brushing it on salmon steaks, putting it in vinaigrettes, using it to roast brussel sprouts and more. We love it, and we know you're going to love it, too.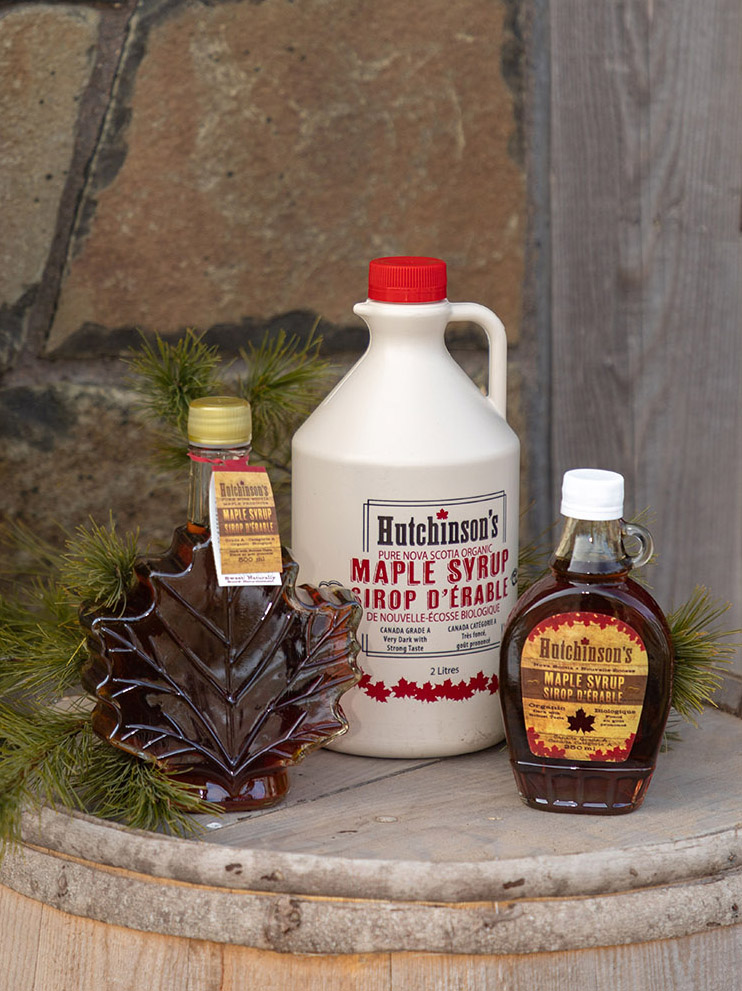 The maple syrup we produce is single origin, unblended, unaltered and unlike any other. Pour Hutchinson's Maple Products over your pancakes, drizzle on your oatmeal, or measure into your favorite recipe. Sweet! Naturally.
Subscribe
Sign up with your email address to receive news, updates and special discounts from Hutchinson's Maple Products.
© Copyright 2021 Hutchinson Maple Products Inc. | Website designed by Windrose Design Maintained by Hutchinson Acres