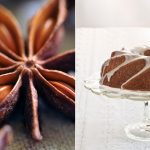 Print Recipe
Maple Spice Cake
Equipment
Spice / Coffee Grinder or Mortar and Pestle
Ingredients
Cake
1

whole

five point star anise

2

tsp

whole coriander seeds

1/2

tsp

ground cinnamon

2

cups

all-purpose flour

2

tsp

baking powder

1/2

tsp

baking soda

1 1/3

cups

sour cream

1/4

cup

PURE Infused Maple Syrup – Vanilla, Cinnamon and Star Anise

1 1/2

cup

raw cane sugar

3/4

cup

butter, at room temperature

2

large eggs
Optional Glaze
1 1/2

cup

icing sugar (sifted)

2

tbsp

sour cream

1

tbsp

milk

1

tbsp

PURE Infused Maple Syrup – Vanilla, Cinnamon and Star Anise
Instructions
To start, grind your spices, you'll want them very fine. You can use a spice/coffee grinder or a heavy mortar and pestle to do the job. Obviously, the mortar and pestle would be more work, but crushing things can be great fun.

Preheat the oven to 350F.

Prepare your bundt pan by greasing it with butter or a nonstick cooking spray.
Combine all of the dry ingredients (spices, flour, and the baking powder and soda) in large mixing bowl, and whisk to evenly distribute all of the ingredients.

In a small bowl, stir together the sour cream and maple syrup.

Beat the butter and sugar using an electric mixer until light and fluffy, 3-4 minutes on medium/high speed.

Add the eggs, one at a time, and continue to beat at medium speed for another minute or two. Be sure and scrape down the sides of the bowl, so everything is evenly incorporated.

Add about a third of the flour mixture to the mixing bowl, and beat on med/low speed for a minute or two, until combined. Next, add about half of the sour cream mixture to the batter, and mix to combine. Continue with another third of the flour mixture, combine, and the rest of the sour cream mixture, and finally the last of the flour mixture. Continue to beat the batter for another minute or two, it should be smooth, and free of lumps.

Pour the batter into your greased bundt pan, and bake for 50-55 minutes at 350F. A cake tester or bamboo skewer should come out clean once inserted into the center of the cake.

Let the cake cool for about 20 minutes in the pan before inverting it over a plate or cake stand to remove. If the cake looks like it's stuck to pan along the top, just run a butter knife around the edge to loosen it. Sometimes, if the batter sloshes around going in the oven, the edges will stick, but usually this just slides right out of the pan without any fuss.